Gearing up for a career in the IT and Computing industry? Although starting your career in the information technology sector can certainly be a lucrative idea, it is imperative you have the right skills and knowledge needed for this industry. Most industry experts identify computer coding as the "core skill of the 21st century" and a "must-have job skill of the future." As the industry is evolving rapidly, the need for trained and skilled professionals is growing. Hence, I believe that currently there is a need to standardize it in public education systems across North America. Let's take a look….
Do we need computer science in schools?
Mike Katchabaw, the chair of computer science undergraduate studies at Western University, claims that there are several reasons why US public schools are not teaching computer skills. He says "Some teachers might not have the background to do this, there could be issues of adequate resources to enable this sort of thing, and also time. There's only so many courses students can take."
According to a 2013 report by Collegeboard.com, computer science was present in
the curriculum of only 3,249 schools in the United States out of over 98,000 schools. The Ontario Secondary School Diploma does not include requirements do for computer science courses. In most cases, these are not even categorized as a science or math subject and are listed with other courses like art or drama. Katchabaw added "It would be nice to see some kind of computing course, or perhaps a selection from a set of computing courses, as required for graduation. A number of countries around the world are moving in this direction, and I think it is time for us to do the same."
Growing job opportunities in IT
Although there is a shortage of IT courses in the American secondary education system, the volume of employment opportunities in this area has been really high since the past few years. According to the US Bureau of Labor Statistics the area of mathematics and computers will expand by 22 per cent by 2020, as compared to the 7 per cent rise between 2006-2010. Moreover, the 2014 Council of Ontario Universities Report declared that computer science exhibits a 95.3 per cent job rate, which is among the Top Ten employment areas in general.
Be a trained IT professional
So if you are planning for a career in computing, then this is the best time to start pursuing a diploma in computing. Why? The truth is there is currently a shortage of trained and skilled IT professionals in the sector and employers are finding a skills gap. By studying a computing diploma, you will be able to acquire the necessary technical knowledge and skills that will give an edge over your competitors in the job market. However, studying a full time course from a recognised university might not be possible for most of us as there is a high requirement of time and money investment.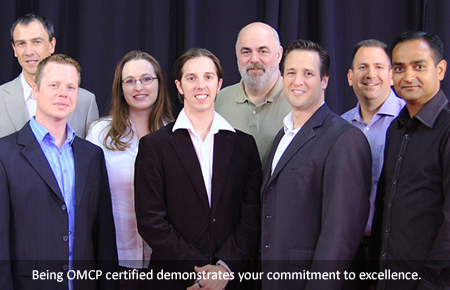 This is why more and more aspiring IT professionals are now pursuing online IT and computing diplomas as these offer high levels of flexibility and are more than affordable. Thus, you can easily choose to gain work experience and study for your diploma at the same time. Moreover, online IT education can also help schools in the US to offer a quality learning experience to their students and help them develop essential computing skills.
Due to the high quality of education offered by online diploma in computing and IT courses and its growing demand, increasing number of employers from across the globe are now looking for applicants with online qualifications. Hence, you will get the best employment opportunities from leading IT firms from around the world and various other businesses across various fields.
How are you planning to start your IT career? Share your opinions and thoughts with us by commenting below.
Article source – bit.ly/1cMH5D2